These are the most Frequently Asked Questions of us. Perhaps you have detailed questions regarding the extraordinary ability application process if so we recommend clicking on your category below.
We hope this information assists you on your visa journey.

I have already paid for an attorney is your guide worth the extra cost?
Yes. You should aim to do visa applications right the first time. To achieve this you must be as prepared as possible. Attorneys are busy and often don't have the time to answer every little question. This is what our guide does for you – gives you a thorough understanding of the entire process, expands your knowledge of the USCIS criteria, pinpoints the evidence required for each section, educates you on the items to look out for when reviewing your petition letter and overall gives you an assured confidence in your application. Your increased knowledge will be of benefit to your attorney and be invaluable if you receive an RFE. For less than 5% of the average cost of an immigration attorney in New York or Los Angeles, yes our guide is worth every penny.
Do you have your guide translated into any other languages?
No, we do not offer our guides in any languages other than English. The USCIS only accept applications in English (NOTE: applications should be submitted with US spellings and dates). Self-filing your application will be very difficult if you are not proficient in the English language. If that is the case, we recommend you speak with others from your country that have made the move to the US on the extraordinary visas and ask for their recommendation of immigration attorneys who can work with you in your language.
Do you offer any assistance beyond the package guidance?
Our Green Card Guides are step by step and should answer all your questions. We do not offer a consultation but we are happy to answer questions regarding anything unclear. Email support, answering application questions, is provided as a courtesy. We are not attorneys so can't give case specific legal advice but will offer support regarding our guide and will answer questions related to its contents.
Who can apply?
The EB1-EA green card and O-1 visa is for artists, scientists, educators, athletes and business people. Our tried and tested guides here are especially designed for the artist and business person include; actor, voice over artist, performing artist, director, screenwriter, filmmaker, documentarian, composer, musician, session performer, producer, actors coach, improv artist, sculptor, painter, tattoo artist, animator, circus performer, magician, opera singer, violinist, dancer, vfx, sfx, stunts, cinematographer, potter, novelist, glass-blower, furniture restorer, ethno-artists, blacksmith, pianist, ballerina, poet, new media, photographer, DJs, gallery curator, app developer, entrepreneur, company founder, CEO, startup, chef, marketing director, telecoms expert, aeronautics, CFO, space exploration, sommeliers, fragrance specialist, publicity director, branding expert… and so many more.
How did you create this guide?
We built these guides from our own successful self-filed petitions and the successful applications of others that we guided through the process since 2015. We condensed our one-on-ones into a 5 step process including over 130+ pages of advice including evidence building, sample petition letters, form filling break downs and more. We have set it all out online to be searchable and accessed by your email address and password. This system allows us to keep you up-to-date with any new USCIS directives etc.
How much is your guide?
ONLY US$249 for our Temporary O Visa guide and US$399 for our EB-1 Green Card Guide
Why this price point?
A union O-1 consultation letter costs anywhere from $250 up to $500, attorney consultations can cost $300 over the phone – we break down and simplify the entire process for you in our comprehensive guides. We have spent thousands of hours studying both successful and unsuccessful applications, plus, we keep the guides updated with current information making our guides definitely worth the price!
How do I know your guides really works?
Since launching the guide we have had dozens of successful client applications. We also have a growing number of attorneys using our guide. We have built this guide from working exclusively on applications at every level – from applications starting from scratch, to coming on after a Request for Further Evidence or Notice of Intent to Deny. Our guides cover all possible eventualities and walks you through the process. There are other online guides available, some cheaper and others more expensive, however we believe them to be limited in their coverage and lacking important elements for the artist and the business person(as they generally lean toward the scientist). Some only show you a skeleton cover letter and don't explain the complete process. We have so many happy stories, people that started at Step One and followed through to filing and success.
There are no names or photos of the people who gave testimonials how do we know they are real?
Understandably most people, especially artists, find the subject of how they got their US work papers to be sensitive and private, something we wholly respect, and as many of our clients are in the public eye, we would never release their names. We are always shocked when we see attorneys announce peoples full names on their websites! If you need more convincing that what we offer is genuine just ask about someone will know of us.
Is your guide worth the cost?
Yes. Definitely. Our guides costs less than 5% of the average cost of an immigration attorney in New York or Los Angeles and we believe that is a very fair price for the quality and quantity of information we provide to give you control and confidence in your petition. A consultation with an immigration attorney can cost $300. This may be parceled into their fee if you hire them. The cheapest attorney quote that we have come across for an artist or businessperson green card application was $6000, most expensive $15,000!! These costs don't normally include USCIS fees, sometimes these fees don't cover the attorney costs if you receive an RFE or a Notice of Intent to Deny! So you could see a total of $8,000 – $17,000, this can increase if you have a spouse and dependents. If you self file, this guide is saving you thousands! It step by step guides you until the green card is in your hand. Secondly, having bought our guide and deciding to file through an attorney, if you follow the steps and build your own case, you have the power to negotiate costs with them. Thirdly, we provide information that an attorney does not have the time to relate to you. Our guides give you control and confidence.
Why are there no other guides available to buy?
When we went through this process we were so surprised that there were only science guides available. Having figured out the format and reverse engineered the USCIS application and had the idea to share the information with you, we went hunting for domain names. Most applicable domain names we found had been bought by attorneys. We reckon they had plans to build the guides but abandoned them when they figured out how much time it would take. Over 400+ pages later this is certainly one of the most involving and rewarding of our undertakings. Since setting up our guide in 2015 a couple more guides have surfaced but we doubt they are as detailed as ours.
I've to log in to a website for the information? Why can't I get this as a download?
As an informational resource with ever changing criteria and regulations, we believe the membership model we have built to be the most beneficial to you as it allows us keep the content current and ensure we are giving the best up-to-date advice at all times. With over 130 online pages (around 500 printed pages), the online format, includes a handy search function and makes for a more user friendly interface. You can print the pages or copy and paste documents for offline personal use. The site is set to auto-renew and in the unlikely event that our business winds up, we will forward a PDF version of the guide to all members for download.
Is your material current?
Yes. We often receive panicked emails from artists having received RFEs because of attorneys submitting with outdated interpretations of the criteria. The artists that have used our site have had no issues and most have been straight approved.
We update our guides as soon as new material is released eg. increased USCIS fees, new administration updates, Medical, Adjustment of Status etc. As the basis for our guide we use recent successful applications and USCIS announcements and documentation including the USCIS Policy Memorandum regarding the "Evaluation of Evidence Submitted with Certain Form I-140 Petitions" published in response to the case Kazarian v. USCIS, 596 F.3d 1115. More updates over COVID and administration changes have kept us very busy.
Can I find this information online?
Some. Much of the raw data we used to compile the guide is available from a number of excellent resources – the USCIS website, forums. There are other purchasable guides. What you will not find online are sample petition letters specifically compiled for the artist and the businessperson – we offer TWO in our guide and ONE O-1 Original Application, ONE O-1 Extension and ONE O-1 Change of Sponsor. We have used information gleaned from successful cases that we worked on and researched and tested our guide to find the answers to your questions, saving you time and making your application process easier.
Do you tell me everything?
Yes. We tell you EVERYTHING! We have left no stone unturned in this guide – from gathering evidence to writing your petition letter to explaining the forms to Adjustment of Status and Consular Processing. EVERYTHING! All available to you 24/7/365 in a user friendly searchable format.
I have a Request for Further Evidence on my I-140 is your guide useful to me?
Yes. In our guides we have dedicated a section to dealing with the RFE in an organized way that helps you overcome what can be a stressful setback. A number of people approached us only after they received their RFE and were unsure of how to proceed even when working with an attorney. Using our RFE analysis document and linking back to our break down of 'What is good Evidence', they felt confident in going through the process of satisfying their RFE to success!
Do I need special computer skills to build my application?
No. You will need access to a computer as your petition letter should be typed, access to the internet, a copier and you will be required to print your application. We do recommend that you scan your application before sending(sometimes evidence can get lost), so a scanner is also beneficial.
Is my privacy protected?
Yes. To gain access to our guide you must sign up with a valid email but we will never allow a third party to contact you. We even protect the identity of the people we have helped that have given us testimonials. We ask too that when you have completed your application that you message us with a request to remove your name from our records at success[@]greencard.guide We aim to treat you how we would like to be treated.
Will my payment to you be safe and secure?
We use PayPal because it is the most secure and trusted online platform.
What if I have a question that's not here?
Email us hello[@]greencard.guide
What is the EB-1 Green Card?
A Green Card holder (permanent resident) is someone who has been granted authorization to live and work in the US on a permanent basis. As proof of that status, a person is granted a permanent resident card, commonly called a "Green Card." You can become a permanent resident several different ways. Most individuals are sponsored by a family member or employer in the United States. Other individuals may become permanent residents because of their extraordinary ability, in this case, you may be eligible to file for yourself(self sponsor).
What is the O-1 Temporary Visa?
This US visa is known as the O-1A or B nonimmigrant visa is for the individual who possesses extraordinary ability in the arts, or who has a demonstrated record of extraordinary achievement in the motion picture or television industry and has been recognized nationally or internationally for those achievements. It is a sponsor visa and can be valid for up to 3 years.
Extraordinary ability in the field of arts means distinction. Distinction is a high level of achievement in the field of the arts evidenced by a degree of skill and recognition substantially above that ordinarily encountered to the extent that a person described as prominent is renowned, leading, or well-known in your art field or demonstrate a degree of skill and recognition significantly above that ordinarily encountered to the extent the person is recognized as outstanding, notable or leading in the motion picture and/or television field.
What is the O-1 Business Temporary Visa?
This US visa is known as the O-1B nonimmigrant visa is for the individual with an extraordinary ability in business, the sciences, education, or athletics who can demonstrate extraordinary ability by sustained national or international acclaim, indicating that the person is one of the small percentage who has risen to the very top of the field of endeavor and is coming temporarily to the United States to continue work in the area of extraordinary ability. It is a sponsor visa and can be valid for up to 3 years. Click here to find out more.
I didn't get the H1B are these good alternatives?
The H1B visa has become more and more difficult to obtain. Last year applicants had a 38% chance of their application being granted. There are plans to restrict spousal benefits. Failed renewals can end up in deportation. The O-1B and Eb-1s in business are visas that are certainly great options for you to explore. We can show you how to apply. Click here to find out more.
Can I get an O-visa to immigrate to the USA as a startup founder?
Yes!
Can an unknown actor get a o-1 visa?
Yes. You don't need to be "famous" to get the O-1 or the EB-1. Out of the USCIS given criteria you only need to fulfill 3. Fame is not one of them.
How many visas are given out a year?
Let's take 2019 as an example of pre-COVID figures – there were 163,342 O-1 Visas approved and the EB1 visas had 42,862 approved. For the stats of your country click here.
Do I need a sponsor for the EB-1 Green Card?
No. Unlike the O-1 visa you do not need a work sponsor or specific job offer and you won't be restricted to the one employer. However, you must show proof of 'intent to continue to work' in your particular field. Applying without a sponsor is known as self-petitioning.
Do I need a sponsor for the O-1 Visa?
Yes. You need a sponsor, also known as a petitioner, for whom you are only permitted to work, which is why a manager or agent as a sponsor is preferable to avoid being restricted to the one employer. A manager or agent sponsored visa is known as a blanket visa. You must show proof of upcoming US work for prestigious companies. Here is the USCIS information.
Do I need to use an attorney?
No. Using an attorney is not a requirement of the USCIS. You are permitted to self file. The USCIS forms are free and available on their website, here and here. Our guide will assist you in preparing and submitting your case for self-filing or filing with an attorney. If you don't feel confident in your abilities we recommend you hire an attorney.
Is an EB1 Green Card the same as regular Green Card?
Yes. All green cards are the same, the only difference between them is how you can qualify – family, investment, company sponsorship or extraordinary ability. We give you an overview here.
How long is the green card for?
It's permanent. The actual card must be replaced every 10 years. Unless you are caught in illegal activities, you are permitted to stay in America for as long as you wish. You are permitted to file for citizenship exactly five years to the day of your green card approval.
I love my significant other and my kids, can they come too?
Of course they can! As with a regular green card, the EB1 allows you to bring your spouse and children. They will be given green card status too allowing them to work and study. The O-1 is more restrictive. They will come to the US on the O-3. Spouse and children may study but may not work on this status. Our site explains how that works too and shows you what forms to fill…
How long is the O-1 Temporary Visa for?
The O-1 can be valid for up to 3 years. Project specific O-1 visas are only valid for dates on your work contracts. If your sponsor is an agent or manager and you have built an 'Itinerary' of several work contracts with minimal 'gaps' you may be granted a stay up to the end of your last submitted work contract.
Do I need to have an O-1 visa before applying for the EB-1 green card?
No. You can apply for the EB1-EA Green Card from your home country without previous O-1 visas.
How much does it cost to apply?
The only necessary costs in applying are the USCIS fees. If you wish you can add Premium Processing. You might also decide to use an attorney.
Here are the costs broken down:
EB-1 – Green Card
USCIS Form I-140: $700
USCIS Form I-485: $1,140
Biometrics: $85
Medical: $200 approx
Print & Postage: $150
Total = $2,275 approx
Premium Processing: $2,500 (not necessary)
Attorney Fee: $8,000 approx
O-1 – Temporary Visa
USCIS Form I-129: $460
Union Consultation Letter approx $250 – $500
US Embassy Consular Processing $190 +
Print & Postage $150
Total = $1,050 – $1,300 approx
Premium Processing: $2,500 (not necessary)
Attorney Fee: $5,000 approx

How do I know if I am extraordinary?
Applying for these visas you must prove in a petition letter, backed up with supporting evidence, that you are extraordinary, have sustained acclaim and have risen to the top of your field. The USCIS break down the criteria on how they measure extraordinary ability. If you can prove 3 of their criteria you are eligible. We investigate each criterion in our guide so you can relate your career to those criteria and make an educated decision on if you qualify. If you don't believe you are ready yet the advice in our guide will help you fashion your career into being extraordinary. We give you definitions of Extraordinary Ability here.
How do I prove extraordinary ability?
You prove it with evidence. The USCIS have a specific list of necessary documents that they need to fulfill each criteria. We go through that list with examples. Key to applying is knowing what makes compelling evidence from your career as a whole and how best to present that to satisfy your examiner. If you began as an actor and transitioned to directing you will paint that picture of how your career developed. We explain the process in easy to manage steps from preparation to completion allowing you to apply on your own, self-file or file with an attorney.
I am in business is it the same process?
Yes. The same criteria are used by the USCIS to assess your application. We have built guides that include the proper definitions for business application, including start-ups with petition letters suit your application. Click here for our business extraordinary visa guides.
Can I audition for pilot season without a visa?
Yes you can, but, it's best you don't. As you intend to continue working in the spotlight you should always ensure your affairs are in order and you do things by the book. Many artists have been denied entry after Customs and Border Patrol found headshots, resumes etc in hand luggage. If you intend to audition or take meetings cover your bases by coming to the USA on an O-1 visa or at least a B visa. Here is info on how you can prepare your case. Our guide goes through this in more detail.
I'm a musician can I play free gigs in USA?
Every year musicians and bands are deported. Read this unfortunate story from SXSW and this article. As far as we are concerned if you intend to keep a professional career you must be above board in all dealings and that includes visas. It doesn't need to cost thousands.
When should I apply for my EB-1?
Apply when you feel you satisfy the requirements or wait until you have a project that is garnering much press/accolades. As a major part of the application is proving "sustained acclaim" it is a good idea to apply just as you have had a recent success.
Do I need to interview?
Yes. If you are coming to the US on a new O-1 or EB-1 you will need to interview at your local US consulate/embassy. If you are already in the US on a valid visa and were interviewed previously you will be required to interview again at a USCIS service station close to you.
How do I interview at the consulate or embassy to activate my visa?
It's a very simple process. Follow the USCIS instructions, be polite and presentable. You must ensure you have your documentation with you. The interview is normally no longer than 10 minutes. We go through this more in our guide.
What's the process?
We have put together a one sheet on the EB-1 Process here.
*When Priority Date is current* My O-1 expires soon. If I apply for the EB-1 can I continue to work?
Perhaps. You can not work if your visa expires, but you can 'concurrently file' your EB-1 petition. This is when you submit your application to qualify as an artist of extraordinary ability and submit your Adjustment of Status at the same time (more how to do this in our guide). Within that application you can request a temporary green card allowing you to work and travel from and back to the US while the USCIS is making a decision on your case.
**All EB-1 applicants should double check if visa numbers available for your country if you wish to 'concurrently file' especially citizens of China and India.
I just got my O-1!! Can I apply straight away for my EB-1?
Yes. You can apply right away and go the Adjustment of Status route (more on this in our EB1 Green Card guide). You can also apply for a temporary green card while your case is pending with the USCIS.
How long does the EB1 take?
All the material in our guide is available to you within seconds of purchase. The documents will be there for you for as long as you need them 24/7/365 from anywhere you have internet access. To go through all the material in our guide will take approximately 2 weeks. The time for gathering evidence to filing your application is up to you, generally we observe it takes about 60 days. Allow least 6 to 9 months to hear if your Artist Green Card application is successful – or 15 days if you file using Premium Processing. From approval it can take another 2 months for the actual green card to be processed. These times are approximations. This is why we recommend concurrent filing.
I heard it takes 2 years for the green card, is that true?
No. Although EB1 green card case numbers are no longer always current (immediately available) it takes nowhere near as long as 2 years. We have not had anyone that has used our guides experience this long of a wait.
My I-140 EB1 was finally approved! I filed on July 1st, 2020 and didn't receive any RFEs. Received EAD-AP on January 14th, 2021 and approved February 25th, 2021. Waiting now for the actual card. | Mr V. (Germany)
How long does the O1 take?
All the material in our is available to you within seconds of purchase. The documents will be there for you for as long as you need them 24/7/365 from anywhere you have internet access. To go through all the material in our guide will take approximately 5 days. The time for gathering evidence to filing your application is up to you, generally we observe it takes about 40 days. Allow least 2 to 4 months to hear if your O1 Temporary Artist Visa application is successful – or 15 days if you file using Premium Processing. From approval it can take a week to organize your consulate/embassy meeting and another week for your passport to arrive with your visa inserted.. These times are approximations.
I have a Request for Further Evidence on my I-140 is your guide useful to me?
Yes. In our guide we have dedicated a section to dealing with the RFE in an organized way that helps you overcome what can be a stressful setback. A number of people approached us only after they received their RFE and were unsure of how to proceed even when working with an attorney. Using our RFE analysis document and linking back to our break down of 'What is good Evidence', they felt confident in going through the process of satisfying their RFE to success!
Are there issues with the O-1 visa?
Yes. The issues with the O-1 visa predominantly affect actors. We are not aware of issues affecting business people, start-ups, athletes, musicians, composers, filmmakers or any other artists. If you know of someone let us know…
Most visa problems we have come across can easily be avoided. One of the main reasons why we built our guides was so that you could be more empowered. Some actors we have met had issues with paperwork not been filed on time making them out of status, wrong fee submitted, petition letter with conflicting information, dodgy petitioner/sponsor and limiting job titles to name a few.
There are restrictions on some O-1B actors which are imposed not by the USCIS but within the arts industries. The Department of Justice states that no persons cleared for work by the USCIS should be discriminated against due to their non-immigrant status, yet difficulties remain. O-1 Actors (with rare exception) are barred from hire by NBCUniversal, Sony, ABC Disney, and Warner Bros, thus excluding them from a large number of castings – CBS and Fox Studios do accept the O-1 once the actor presents their petition in advance and it clearly lists them as a "Screen Actor". An important element for all applicants to note – you will be limited to working within the category of artist you list on your petition – "Stage Actors" cannot work as "Screen Actors" – so be sure that you list all job titles under which you intend to work on your application. This also stems from USCIS and the studios having issue with the chosen sponsor.
Another issue facing O-1 Actors is that they may not join Actors' Equity Association, meaning they cannot perform in union-contracted theater productions unless 'grandfathered' in.
The approval time can be long – approx 4 months and can be as much as 7 months. If you have a strong O-1 case consider using the USCIS Premium Processing service.
There are cases of O-1 applicants being turned down at their US consulate and embassy interview. We believe this is because the artists are not fully aware of their application and not in a position to argue their case.
This application is not rocket science – if you have a good grasp of your case and choose your sponsor carefully, you should be successful.
Do you review cases before we file?
Because all careers, and so all applications, are different and as we are not attorneys we cannot give advice on individual cases. However we built these guides to be as detailed as possible and to answer all questions. If any crop up that are not answered, of course, send a message through to us. When you read our 2 sample petition letters and read our analyses you will see how straight forward it is to construct your own. If, however, you feel like you need another set of eyes on your application we recommend that you hire an immigration attorney to review your work before submitting. You should be able to negotiate a reasonable rate for this as you will have completed the bulk of the work.
Who is the typical user of your guides?
Our users are proactive in their careers, they don't wait around for someone to hold their hand, they are self starters and passionate about what they do.
Some hired an attorney and were issued a 'Request for Evidence' by the USCIS. They used our guides in-depth analysis on each criteria when their attorneys asked that they "get more stuff".
Others are starting out in their careers and envision their future working in the USA. They use our guides as a blueprint on how to shape their careers to be declared extraordinary!
Attorneys licence our guides as well as agents, managers, production companies also recommend our guides to foreign go-getters they wish to hire.
Should I buy your guide if I'm not willing to work hard?
No. Applying for a US visa is laborious with or without an attorney. If you are not willing to do that work, please do not buy this guide.
I've only started out in my career, can I apply?
Yes, BUT you must have evidence of a sustained career. USCIS does not give a set length of career so it is up to you to prove sustained acclaim over whatever length of career you have had. What we recommend is that you use our guide as a checklist to evaluate your career and a blueprint to build a stronger career if you feel it needs more work. As with most paper applications in the world, you have to help your examiner check the boxes – this time as "extraordinary". You may want to apply for the O-1 first and then the green card when you have more under your belt (or, if an artist, a P visa might be a more feasible option for you right now.)
Do I need to be in the USA to file?
No you can apply from your home country. You will go through the process called Consular Processing.
Is the EB-1 different to the Green Card Lottery?
Yes. The Extraordinary Green Card is given to people of extraordinary ability and requires you prove such. The DV Lottery awards whoever wins with a green card indiscriminately. To apply you must be from a country that is permitted to apply for the green card lottery. The application is free and opens once a year from October to November. DO NOT pay to apply. This is the official FREE website to enter. Click here to see if your occupation is qualified to enter.
Should I go for the EB-1 or the O-1?
You can only answer this question once you have reviewed your options. If you are in doubt our Combo guide may be for you.
What if I don't want to stay permanently?
Then the O-1 is fantastic temporary visa option. You need a sponsor and work offers, and the application process is very similar. Here is the USCIS information. Our O-1 Visa Guide is comprehensive. The P visa for artists, is a project specific visa, might also be an option for you USCIS information here. Coming to USA on vacation? Click here.
I have only a days work on a film shooting in the US do I still need a visa?
Yes. If you are physically working on US soil, even if a foreign company is paying you, you must have a visa to be authorized to work in the USA. It's work on an unpaid short. Then you should perhaps investigate the B visa.
Did the last administration cracked down on these visas?
These genius visas are 'first preference' visas and so are deemed very important and get priority. Even if there was to be major immigration overhaul we believe that it was likely that these visas would be left unchanged. Check this Times of India article and Billboard article. This was the case except for citizens, even dual citizens, of these 7 countries: Iran, Iraq, Libya, Somalia, Sudan, Syria and Yemen. If they had any ties to these countries we recommended that is was best to apply if they could prove strong relationships, either business or family with the US. We also recommended finding a reputable attorney that has worked with successful applicants from those countries. The Public Charge Rule was introduced for green card applicants – more paperwork but not too much of a challenge. The current administration has overruled this. We will keep the site as updated as possible.
There has been cases of fraudulent applications and so we advise you to be as above board as possible. See Variety article here.
My question was not answered what do I do?
Drop us an email or give us a call on US (646) 543-3983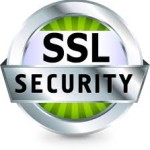 US visas for foreign artists, US artist green card, greencard, uscis, permanent residence, British, Irish, Australian, green card process, green card requirements, usa green card process, green card application, immigration attorney, artist visa, O1 extension, how to work in US as an actor, filmmaker green card, musicians green card, actor green card, green card application, us green card requirements, foreign actor new york, foreign actor los angeles, international, canadian, M visa, P visa, us work visas for actors, immigration tips, us artist work visa, makeup artist, extraordinary artist, green card interview questions, usa green card process, us visa application form, artist visa usa, o1 visa usa, working visa usa, artist green card in America, self petition green card as an artist, how do i get my artist visa usa, voice over actor, photographer, recommendation letter sample, reference letter, testimonial letter, spouse, artist visa usa requirements, visabot, visa usa, Our comprehensive step-by-step guides will show you how to file your US Artist Green Card or O1 Visa – self-file or work with an attorney.